Financial/Insurance Policies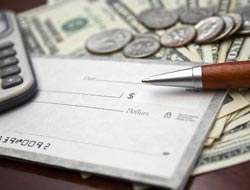 Fee payment or insurance co-pay is expected as services are rendered. This prevents the buildup of a burdensome credit situation and allows for easier budgeting.

Insurance companies have varied requirements. Depending on the benefit plan they generally require a deductible and will cover only a portion of the cost. I am considered an in-network provider for many insurance plans and an out-of-network provider for others. I do not accept Medicare.

If you plan to utilize insurance, it will be important that we are able to verify your benefits prior to your appointment or you will be expected to pay the entire fee and wait for me to reimburse you if/when your insurance plan pays me.

Hypnosis services are not covered by insurance unless you are receiving counseling treatment for a diagnosed mental health issue (i.e. depression, anxiety, bi-polar disorder). Using hypnotherapy to assist with weight loss or to stop smoking for example are self-pay services.

I accept cash, personal checks, credit and debit cards, including company flexible spending plans or health savings accounts (HSA credit cards). A 3% transaction free is added to all payments that require the use of the credit card terminal. This helps to minimize expenses so that the fee schedule can be kept more affordable for you.

The fee schedule for services is available upon request. Please call the office or send an email if you would like more information.


---