Counseling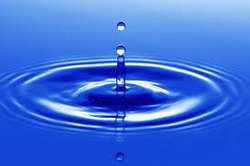 My approach to counseling incorporates Cognitive Behavioral Therapy (CBT) with several different types of proven alternative healing techniques including hypnosis, Neuro Emotional Technique (NET), mind/body psychology, and meditation. This blend of conventional counseling and healing arts brings together the conscious and the subconscious and the mind and body.
Cognitive Behavioral Therapy (CBT)
is a traditional talk therapy counseling technique that helps clients understand the thoughts and feelings that influence behaviors. CBT is commonly used to treat a wide range of disorders, including phobias, addiction, depression and anxiety.
CBT is generally short-term and focused on helping clients deal with a very specific problem. During the course of treatment people learn how to identify and change destructive or disturbing thought patterns that have negative influences on behavior. One of the greatest benefits of CBT is that it helps clients develop coping skills that can be useful both now and in the future.
Hypnosis
is an altered state of consciousness which lies between awake and asleep. This state is generally brought about in an individual by the use of a combination of relaxation, focus, suggestion, and intention. You will find more information on this on the Hypnosis page.
Mind/Body Psychology
focuses on the connection between the mind and body, and how emotions affect physical health. The body responds to how one thinks, feels and acts. Extreme feelings of sadness, stress or anxiety can weaken the body's immune system. The body produces physical signs of emotional distress. Back pain, a stiff neck, headaches, fatigue, general aches and pains, constipation or diarrhea, high blood pressure are all possible signs that one's emotional health is out of balance. By identifying, addressing, and changing unhealthy emotional patterns and negative belief systems and obtaining emotional balance the body will respond and physical symptoms will disappear.
Neuro Emotional Technique (NET)
is a mind/body stress-reduction technique that uses manual muscle testing (as explained below), along with a methodology of finding and removing neurological imbalances related to the physiology of unresolved stress. NET is a tool that is used by practitioners of all disciplines to help improve mental and physical health.
Muscle testing, also referred to as applied kinesiology is presented as a system that evaluates structural, chemical, and mental aspects of health by using a manual muscle test alongside conventional diagnostic methods.
A manual muscle test in applied kinesiology is conducted by having the client resist using the target muscle or muscle group while the practitioner applies a force. A smooth response is sometimes referred to as a "strong muscle" and a response that was not appropriate is sometimes called a "weak response". This is not a raw test of strength, but rather a subjective evaluation of tension in the muscle and smoothness of response, taken to be indicative of a difference in spindle cell response during contraction. These differences in muscle response can be an indicator of various stresses and imbalances in the body. A weak muscle test is equated to dysfunction and chemical or structural imbalance or mental stress, indicating that the body and/or mind is not operating at its optimal level.
Meditation
is used to teach clients how to become more mindful of the present moment, which can help to improve focus and concentration and eliminate negative thought patterns and behaviors. Meditation can alleviate stress and promote restful sleep, healing and relaxation. Relaxation in itself promotes a host of benefits for the mind and body including a heightened sense of well-being, release of painful muscle tension, and relief from anxiety and depression. In addition, relaxation has been shown to help restore immune function and improve circulation, enhancing healing throughout the entire body.
Meditation can be defined as the progressive settling down of the mind into a field of complete silence. It may incorporate observation and control of the breath, imagery, mantras, and sitting postures. As the body becomes deeply relaxed, the mind transcends all mental activity to experience the simplest form of awareness, where consciousness is open to achieving greater spiritual clarity. Other benefits of meditation include enhancing creativity and effectiveness.
Areas of Counseling Specialty:
Grief and Loss
Depression
Anxiety or Fears
Issues include, but not limited to:
Alcohol Abuse
Life Cycle Transitions/Adjustment Issues
Chronic Pain or Illness
Coping Skills
Dual Diagnosis
Spirituality
Self Esteem
Sleep Disturbances or Insomnia
Bipolar Disorder/Mood Disorder
Drug Abuse

Emotional Disturbance
Obsessive-Compulsive (OCD)
Sexual Abuse
Substance Abuse
Work Related Issues
Counseling Success Stories (These results are typical)
"I was feeling deep grief and depression. I hit a wall and could not move forward. I had turned to friends and family, prescription drugs to cope and help me with my declining mental status, this all helped somewhat, but fell short of solving my problems. I needed more help and a friend referred me to Nichole for counseling. Now I am feeling stronger and healthier, and my confidence is returning. I understand my own limitations, and how to deal with it. Finally I see a path ahead that will take me where I want to be. This was impossible a month ago, now its reality. I have already recommended others to Nichole." - J.B.
"Meditation has taught me to be more present in my life. Being introduced to mindfulness has really made a difference for me in my everyday life. I am able to relax and not always feel so stressed out. I'm happier, I have less stress, and I have learned that I am able to control my thoughts. I enjoyed working with Nichole and learning this valuable skill." -Anonymous
"Before I started working with Nichole, I was experiencing panic/anxiety attacks, and frequent feelings of extreme uneasiness. I was having trouble traveling and feeling safe and in control. Many times I found myself fearing being alone, feeling like there was nobody there to help me. Now I feel that I have gained control of my anxiety. I feel more confident being on my own, knowing I can handle the situation. I trust myself and know that I am in control. These sessions have really helped reshape my mind and my thinking."
-
Brendan B
.
"Just a few months ago every aspect of my life started to fall apart all at once. I sought help from traditional mental health venues, but they wouldn't listen to me when I said I didn't want to take medication. However I gave in and took the medicines they prescribed, but after discontinuing them due to severe adverse side effects, I was still told I wouldn't get better if I didn't take them. I wondered how taking medicine was supposed to help me with my relationships, my job and everything else that wasn't going right. I might feel less depressed, but my situation was not magically cured or actually going to get better, right?
After my second visit with Nichole, I stopped crying all the time. She's helped me deal with my stressful job better, sleep more soundly, become more organized and effective at whatever I try to do, and also build healthier relationships with my husband and family. Thanks to Nichole's help everything stopped falling apart and I didn't need to take medicine for that change to happen!" - Melissa W.
"Not sure where to start, so a little background I am a 60 year old male that had my first bout with depression. Never been depressed or had any type of emotional problems in the past but I realized I needed help now. I did a search on the internet and read about Nichole's training and experience and thought maybe she could help me thru this depression. I can't tell you in words how much my life has changed for the positive after seeing Nichole, in a very short period of time, 5-6 sessions. I have come to understand I did in fact have emotional issues I had been carrying around for years and didn't even realize it. Nichole was able to systematically sort out the issues and help me put them behind me for good. Now for the first time I do truly feel good about myself, you see we found out I didn't like myself for a lot of different reasons. I am not done, I have a ways to go to achieve what I am after but I can see light at the end of the tunnel. Thank You Nichole!" -JS
"Learning to meditate and become more mindful has helped me to remain relaxed and focused when stress starts coming on. Nichole has really helped me to relax my muscles and certain ares of my body where I now notice there is tension. My mind can become CLEAR, on my own at a convenient time for me thanks to Nichole's tips and techniques. I have also noticed a reduction in my appetite, or maybe you could say I have more control over my appetite. I seem to go for hours without feeling hungry or a need to grab a snack. I don't think this was one of the benefits mentioned, but it has been a great benefit for me!" - Ed C.
"I want to say thank you for all the help you have provided me. When I first came to you my problems were numerous, some I weren't aware of and some I didn't even have a frame of reference to understand. My wife at the time was making plans to leave me. She eventually did leave me, taking nothing with her that would remind her of me or our 20 years of marriage. My wife was sure I wouldn't get unsupervised visits with our kids. My oldest child had in not so many words said that I was not a father anymore and never wanted to see me again and didn't want to be in the same town as me. My middle child was hardly talking to me and didn't relate to me as a father. My youngest was the only one who had much to do with me.
I was desperate and contemplating my demise as a way out of my misery. Among the things I wasn't aware of, I had little or no identity and I didn't love myself. It didn't seem like professionals could or would help me. A previous counselor had pushed for divorce and said he didn't think I could change, that I was a liar and manipulator. He didn't know of a counselor that would work with me. A marriage counselor said that she couldn't help me; she said my wife insisted on speaking for me. Another counselor said I was both controlled and controlling. I had received many diagnoses that I had heard both directly and indirectly: Asperger syndrome, narcissistic personality disorder, socially unacceptable, sociopath and the list goes on and on. I interacted with people on a very basic and superficial level. I had lost everything that mattered to me and failed at everything that mattered to me: being a good father and husband.
Chance brought me to you, at the time I was hoping that being hypnotized would help me to change. Because of your qualities as a person and a counselor I was able to open up, to trust, to have faith in you, and to see that there is a better way of looking at the world and the people in it. I tried new types treatments (Reiki); I began to discover my identity, to be accepting of myself and be happy with myself.
Over time I made more progress than I thought possible. My wife and I are separated, but she now says that she admires me, respects me, looks forward to me coming over and having dinner with the kids. She says I have made more progress than she ever thought possible. My oldest child will call me occasionally from college; invites me to activities at school; gives me hugs; shows me the dorm; talks to me, and introduces me as "My Dad". My middle child talks to me about everything now, both trivial and personal things. My middle child responds favorably when I say "I love you". We are very close now, it's wonderful! My youngest child is about the same, and I have hope that we will draw closer as time goes on. My relationships with my co-workers is also better, they seem surprised and delighted. People at work that I didn't get along with before, I do now or at least much better.
I think that the money I have put into my mental health has been worth it. People spend a lot of money on material things, cars and houses; why not on something that can have so many positive impacts on your life. Nichole, you have brought so much hope, happiness and growth to my life, more than I ever could've imagined. You are such a great counselor. Thank you! Please share this with others. Maybe it will encourage someone to get help who thinks that they are a lost cause, like I once thought." -Anonymous
---